Commissions and YCH
Warning for the YCH, some may be body horror/gore related!
Color style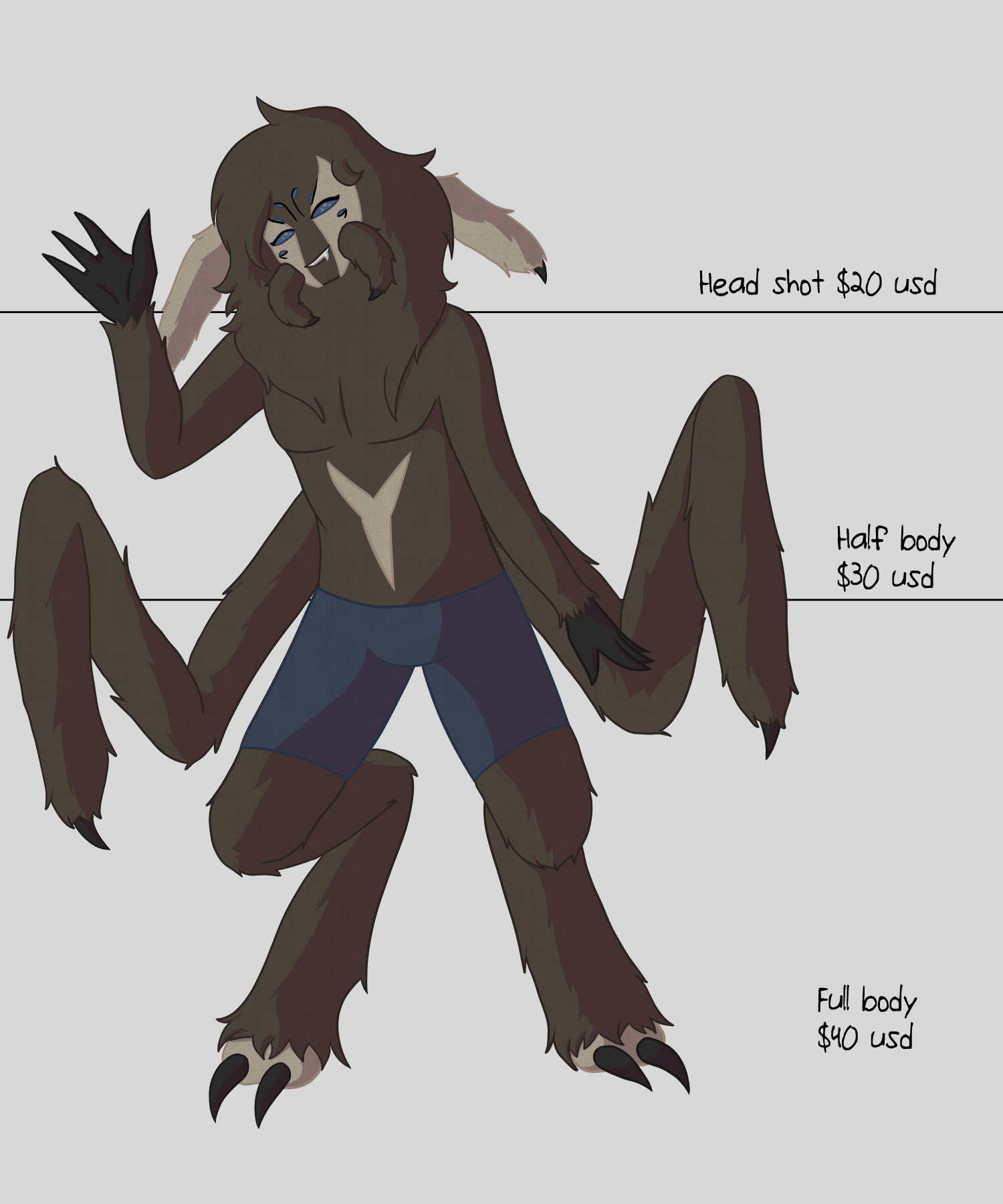 Comic style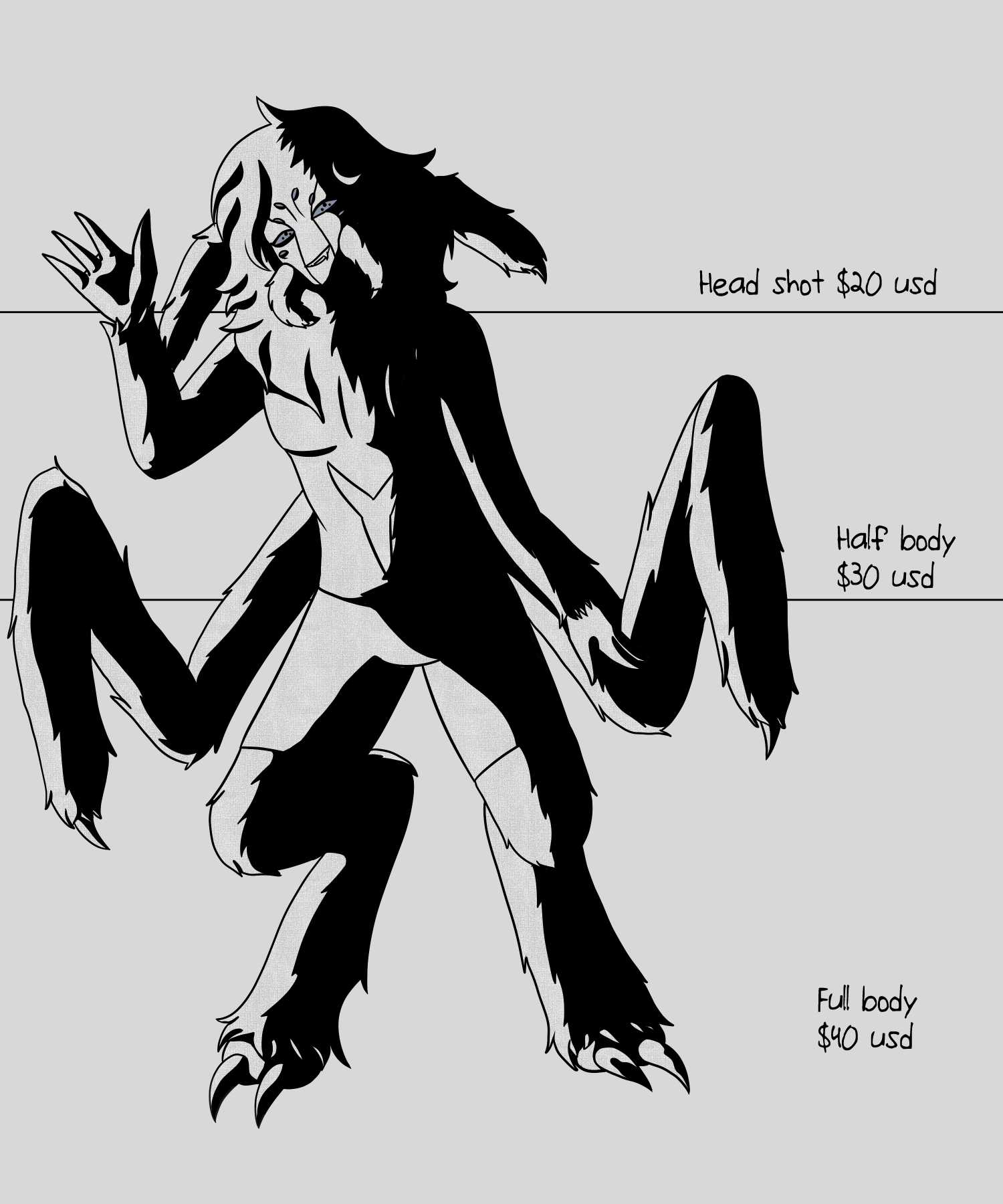 Terms of Service
Payment is done through Paypal or Ko-fi.
Full payment after the sketch is approved.
You may refund for half of the full price as long as it is not at the line art stage. After the lineart stage there is no refunds.
The artwork is for personal use only.
What I will draw
Ocs
Fanart
Monsters/Mutated
Anthros
Gore
Robots
Base information and add ons
Choose color or comic style: Headshot is $20 usd, Half Body is $30 usd, Fully Body is $40 usd.


Each additional character doubles the base price. Ex: two full bodies is $80 usd.


Background will cost $20-40 more depending on complexity. Simple backgrounds like flat colors/swirls/circles cost no extra.
What you need
I will need a drawn reference of your character(s) as well as which payment you would like to go with, your paypal linked email if that is how you'd like to pay.
Any reference photos to get across your idea for the scene and/or backgrounds.
Contact me on discord at Mezukie#3900
Your Character Here Section.